Mentoring
Mentoring for female students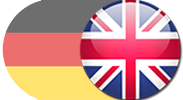 students of a scientific-technical subject at Thuringian universities can find a mentor in our network. In this way, they receive support for starting their careers. The mentoring partnerships are advised, supervised and accompanied in the network of the Thüringer Koordinierungsstelle NWT for a period of approximatly 8 months as agreed. The mentoring cooperation is free to chose the place, time and frequency of meetings. Both mentor and mentee determine how they work together.
International mentoring
The LEONARDO-office Thuringia offers students the opportunity of an internship abroad in other European countries. In this case the mentoring network offers interested female students the opportunity of an international mentoring partnership. The mentors are located in the vicinity of the destination and are on hand with help and advice on site.
Mentoring for junior scientists
 Doctoral and post-doctoral students at Thuringian universities have the opportunity to exchange experiences and tips and tricks for the career path in peer-mentoring groups. In many situations, independent opinions and advice can be very helpful. In this case, mentors (professional practitioners) are on hand to pass on their skills and experience. The search for appropriate contact persons is supported by the Thüringer Koordinierungsstelle NWT. The peer groups organize meetings for a common exchange on different topics. Supported by the Thüringer Koordinierungsstelle NWT, exciting career advancement events take place. The group work starts at the beginning of a semester and is run for up to 2 semesters.
More information can be found on our career service page.